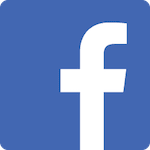 Pete Jeffrey--Head Coach Triforce MMA--Carlos Machado Jiu Jitsu
It is very hard to find the level of expertise in a coach like Larry Keith. With 36 years of martial arts training and experience and well over 20 years of teaching, you are in great hands! He and his many excellent coaches have set up a curriculum that can help any martial artist in any facet of the game. This is a school of true martial artists. I couldn't recommend them more!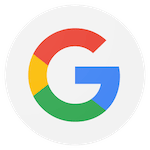 Amazing people, support, and guidance! You are surrounded by positivity, accountability, and leadership. They have a class to meet any need, provide self defense for women, and change the lives of our youth and their families. I love Olga......HIGHLY RECOMMEND this place.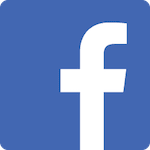 Really enjoying the virtual sessions during this strange time. Definitely helps with stress relief AND lets me use my gym mats in the garage. I plan on upgrading my gym some more! To my wife's regret, I'm sure!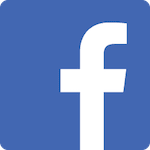 Dynamic Martial Arts has been doing a fantastic job keeping students active and focused with online Zoom classes. They recently did a "drive thru" graduation ceremony so students don't miss out on their earned rankings.
Lilyana earned a white stripe on her grey belt. Her next step on her way to her black belt! She also earned Achievement medals for an A/B average in school and leadership reading homework.
So proud of this girl and her dedication to Jiu Jitsu and Judo!

Can I say how amazing our tech tools are today? Since the coronavirus, you just stepped right up to embrace virtual classes. It is easy and gives the kids a good outlet from being stuck at home all day. I hope everyone will join in!

A big thank you to Sensei Larry, Olga and all the other instructors for setting up the live classes through Zoom!

Dallas has already missed 7 weeks of school and Jiu Jitsu classes with his lung issues and I thought he would just get farther behind with all of these new challenges the country is facing. He has already been able to do 2 classes at home and today I even joined him. Been 2 years since I've been on the mats and it was great.

If you are looking for a way for your kids to interact with some of their friends from the Dojo and get in classes and physical activity (which we all know these kids are going to need while out of school) I highly recommend trying out the live online classes!

Thank you Sensei Larry, Olga, Brian and Malcolm. Utilizing the online virtual class was pretty seamless for my sons and I to be able to participate in class without having to be there in person. We were able to get our questions answered and with demonstrations to be able to practice and execute moves accurately. Literally as if we were physically at the dojo in class, but from our back yard. A very copacetic method to maintain our training within our current situation. Thank you for this, and the ease of access. We hope to get to see more people on our next time logging in.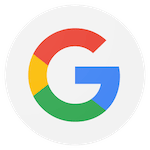 I was first introduced to Dynamic through a friend and later on did their Women's Self-Defense class, which opened my eyes and struck some interest. I have been with the dojo now for almost 5 months and have learned so much. The culture at Dynamic is welcoming, honoring, and full of positivity. They set themselves at a higher standard than most facilities and build leaders. They truly are the best!!!!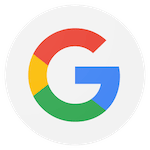 Larry and Olga are amazing people. If you want to be a bada**, check them out!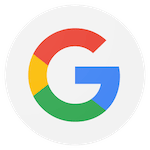 My girls were all at University and I really wanted them to have a self defense course. I talked with Olga and she set up a complimentary personal training with her husband for my girls and exchange student. She has since developed this program and offers it to the community yearly. Larry and Olga not only give back to their community but they are developing great characters skills and behaviors in our youth. Thank you for all that you do!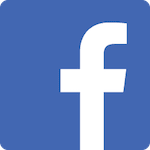 I took the Women's Self Defense Class and it was amazing! I wasn't sure if what I learned and practiced with my friend, who was the same size as me, would work in the "real world", so I practiced on my poor husband when I got home. I am 5'5 and weigh around 130, he is 5'11 and weighs about 260. Imagine the look on his face when I was able to flip him onto his back and pin him down! Even after only one class I already feel more confident in my ability to defend myself from an attacker.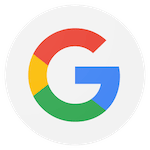 my daughter started June of 2018. She has adhd and anxiety. Dynamic teaches more then just martial arts. They teach every day and life skills. For children, especially like mine, this is so important. At the time she started she struggled with reading (she "failed" reading that year in school), and she hated it. by then end of the summer, my daughter was reading everyday due to the inspiration Dynamic (Olga and Sensei) gave her to try and succeed. In less then a year she has grown so much. She is more confident, shes proud of herself even when she fails, and she almost always has a book in her hand now. They give the students (adults and kids alike) homework each month, its a lesson that i think are important life lessons that everyone should know. Olga and Sensei are some of the greatest people i know, they don't just like their students, they love them and want them to succeed in all aspects of their lives, and more, they help them get there.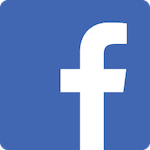 High Quality, safe environment to grow as a person. The confidence, self discipline, and self respect you take from this Dojo will last you your lifetime. Larry and Olga are incredible instructors and mentors. I highly recommend Dynamic Martial Arts.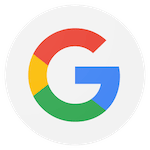 I have been a loyal member of this Dojo since 2003, starting when I was just twelve years old. Prior to this, I did not have a healthy environment to grow up in. Larry and Olga Keith were an amazing influence on me, becoming like parents to me and helping me see the world in a more positive light. I sometimes wonder how much of my evolution as a person came from personal choice, and how much came from the example they set for me. There were times where I was unable to attend, for various reasons (such as work schedule conflicts), but I always came back. For a time, I considered leaving the area to pursue opportunities that came available elsewhere. In the end, I could never leave because this Dojo was here, and the people in it were my family. I had also seen all that Larry and Olga Keith had done for the community and so many individuals, how they were committed to making this community a better place rather than seeking opportunities in another city (where they would have made significantly more money), and I too chose to instead seek to better my community rather than run seeking a place where the grass may be greener. It is because of this that I chose to become a business owner, to seek to help my community not just by offering a service, but by offering a job where employees would be respected and valued, where true leadership existed, and by earning money that could then be re-invested into the community to help it grow and one day thrive, just as I had seen them do for so many years. Becoming a member here is not becoming a customer, it is becoming a family member and investing in your own personal growth and future. If you are committed to becoming the best you that you can be, this is the only place to be, the place where you will discover your true potential, both as a martial artist and as a human being.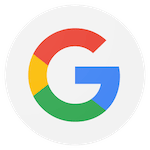 I love dynamic martial arts. They have helped my daughter so much. Larry,Olga and all the instructors are compassionate and care for everyone of their students. They make class is fun and make sure every student is doing well and understands what is being taught.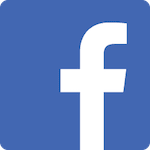 Dynamic Martial Arts is by far, the most incredible and welcoming place for all ages to go and learn/brush up on their Jiu-jitsu, as well as themselves. There is no where else around that provides it all... from Welcoming atmosphere, to amazingly well versed and capable teachers. I trust these people with every part of me and they quickly will feel like your family too.
Dynamic Martial Arts is the best of the best and they have all of our love, loyalty, gratitude and respect.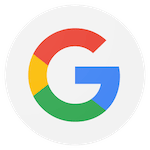 Sensei Keith and his family have a fantastic martial arts school. I have got to know him over the last 2 years. He goes out of his way to make sure his students have the best time training. 5 stars!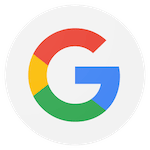 What an amazing place to learn & build up your leadership abilities! My wonderful dojo family!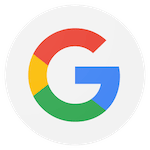 My 9 & 7 yr olds just had an amazing party for their friends! Hand down the easiest party I've ever "thrown". They did EVERYTHING, down to invitations and folding tissue paper! All I had to do was buy a cake! Literally every other detail was taken care of. Amazing!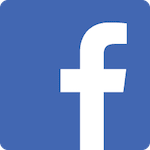 My daughter has been going to the Dojo for over 2 years and we absolutely love it. They have taught her martial arts skills but more importantly she has gained confidence, respect and teaching skills! Wonderful teachers make this place incredible!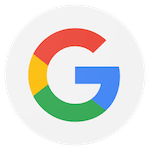 What started out as a hobby over 10 years ago has turned into much more than I could've imagined and become a lifelong activity that continues to challenge me to grow each and every time I step through the door. Sensei Larry and Olga Keith have created the perfect learning environment with quality instruction and a world class commitment to helping students develop both inside and out of the dojo that is far above and beyond what I experienced in any public school. The students are very friendly and helpful and want to make sure you learn just as much as they do. Whether you want to get in shape, learn self defense or help your kids learn skills that will prepare them to succeed in life, Dynamic Martial Arts has exactly what you're looking for!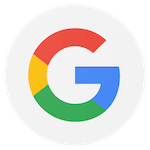 I have been a member of the Dynamic Martial Arts family for 2+ years now, I have two children that also attend and we have had the most amazing time there, great instruction, excellent programs for adults and kids! Love the leadership classes, judo, jiujitsu, and helping out with the woman's self-defense classes!!! Thanks Sensei Larry and Olga for creating a warm family friendly environment to help members become a little better each and every day!!!
Dynamic MMA is a great place to learn and practice martial arts. Sensei Keith and Sensei Olga are amazing teachers, who seem to find ways to reach each student on an individual level despite group classes. The class content is superb for adults and children. I have studied under multiple instructors; Sensei Keith, his wife (Sensei Olga), and his staff are by far the best in so many aspects. I would recommend DMMA to anyone who is interested in the arts.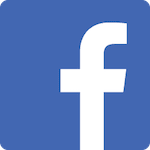 What a great place for kids (And Adults!) to learn respect, self esteem, self defense, and discipline! I have taken my niece to a couple of the workshops and camps that Dynamic MMA has offered and she always comes out with a great learning experience! Everyone there is so positive and encouraging and make you feel right at home immediately! WE LOVE DYNAMIC MMA! <3